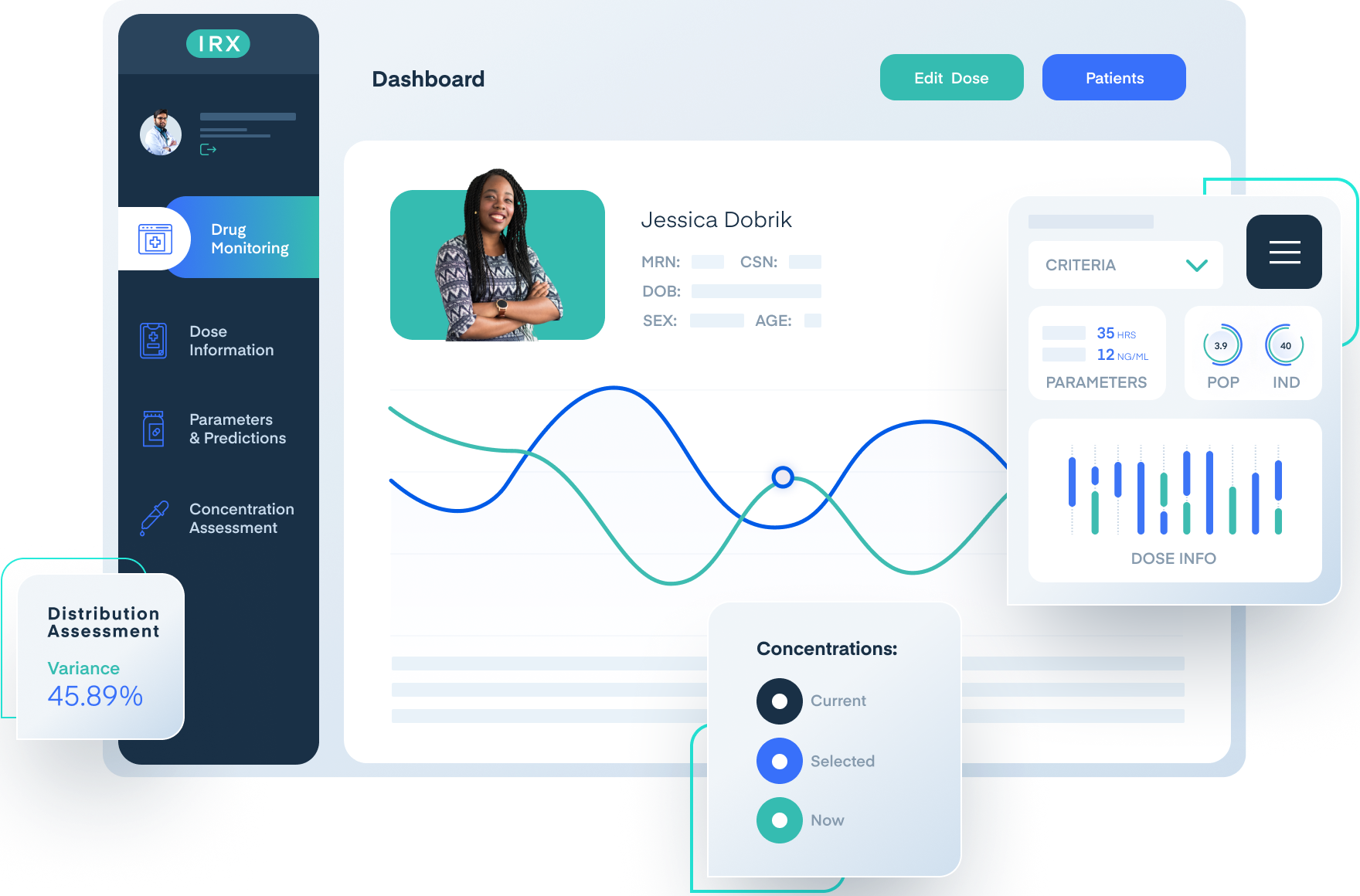 Welcome to InsightRX
Maximize therapeutic success with precision medicine
We empower life science and provider healthcare organizations to individualize treatment from clinical development to the point of care.
Precision Dosing
Who We Serve
End One-Size-Fits-All Drug Dosing.
At the Bedside
Precision dosing at the point of care can help address common yet preventable adverse drug events. In addition, population-level analytics and machine learning can use real-world data to continually improve dosing accuracy.
For Providers
In Drug Development
Incorporating precision dosing in clinical trials can identify optimal dosing strategies that maximize efficacy and reduce adverse drug events, de-risking approvals and increasing adoption by patients and providers.
For Biopharma
An end-to-end solution for precision dosing intelligence
Why precision dosing intelligence?