Bring new therapies to market with companion applications
Placed in the hands of providers and MSLs, the companion application fosters richer communication between pharma and provider and from provider to patient. It simplifies the process of dose decision-making and boosts the confidence of drug administration.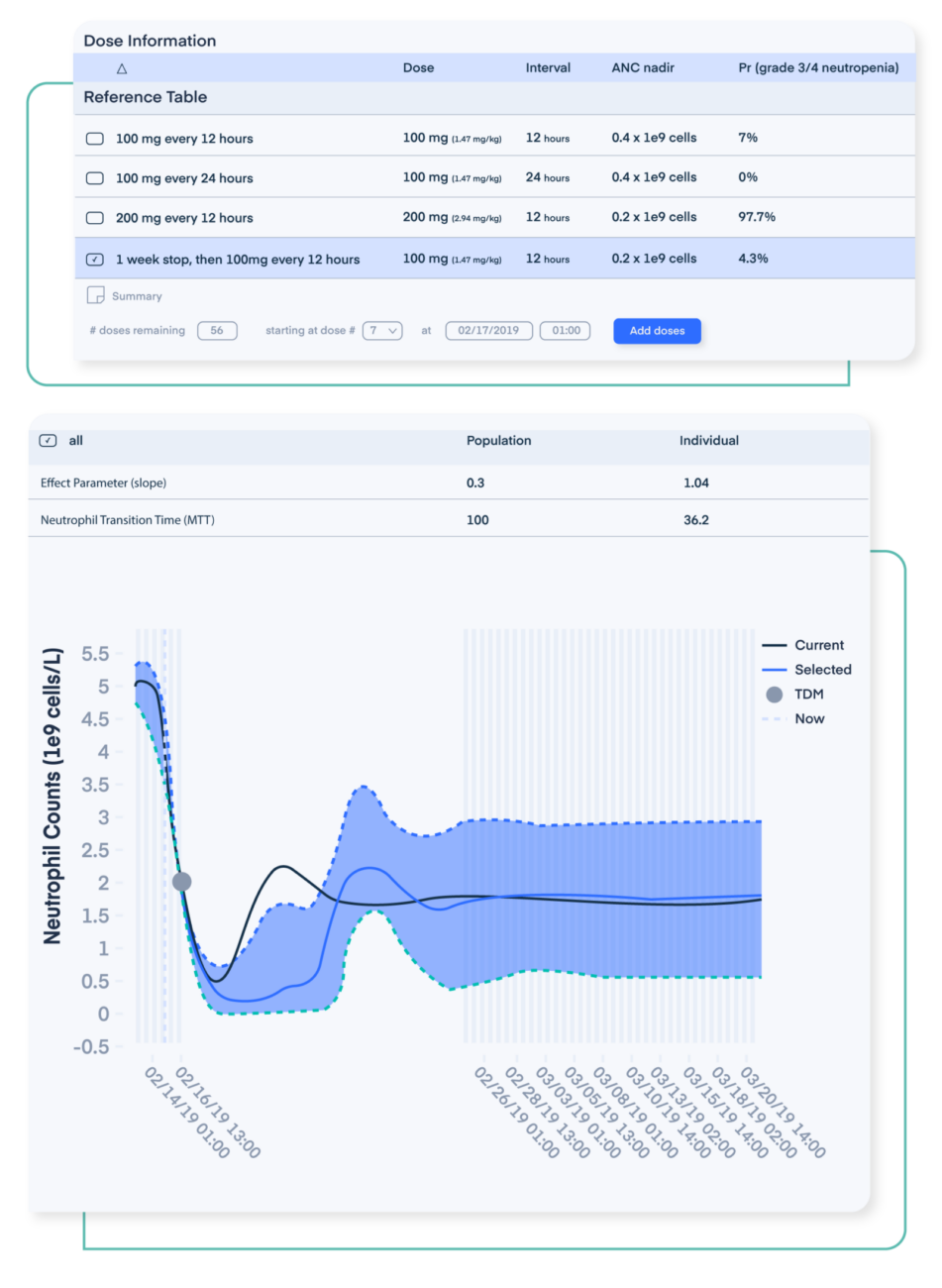 Maximize efficacy and safety of approved drug.
Optimize the therapeutic benefit through patient-specific simulations (efficacy, toxicity) to reduce safety concerns, improve drug effectiveness, and increase a provider's confidence level when administering the new therapy to patients.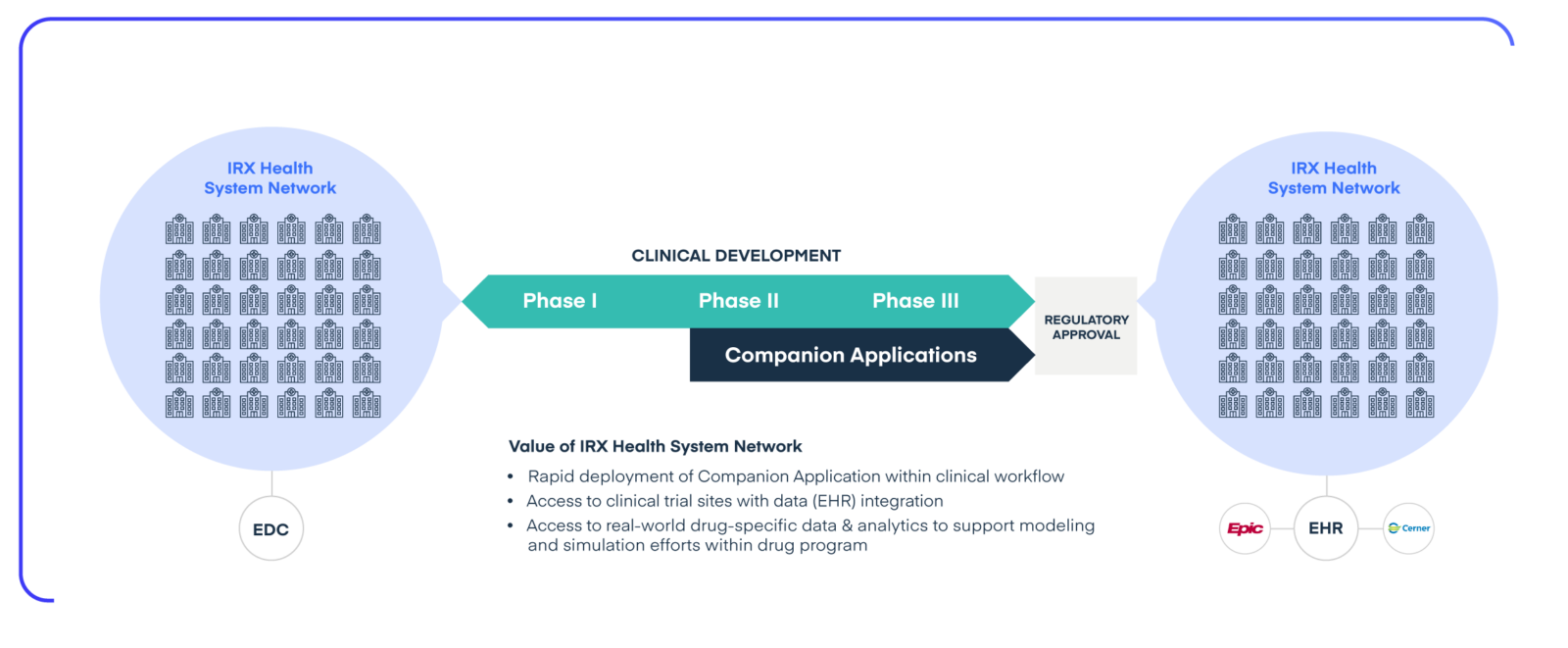 Rapidly distribute companion applications at scale through an integrated provider network.
Once approved, our broadly adopted and EHR-integrated InsightRX Nova platform can be leveraged to distribute the companion application at scale and into the clinical workflow of healthcare practitioners.
70% of approved drugs have post-approval commitment to the FDA. Increase the likelihood of Phase IV confirmation and solidify dosage optimization in the label with precision dosing intelligence integrated with RWD.
Create market differentiation with precision dosing.
Biopharmaceutical companies that want to maintain their competitive position and financial health need to establish a clear competitive differentiator unique to their brand. Companion applications tailored to the drug helps maximize a drug's success through patient-specific simulations (efficacy, toxicity) to reduce safety concerns and improve drug effectiveness.

Enhance brand loyalty by fostering an MSLs ability to engage providers in data-driven conversations that result in therapy enhancement and better patient outcomes.

Simplifying the education between provider and patient with data-driven simulation tools that increase drug adherence resulting in newfound patient empowerment.

<! -- PARDOT -->