Find the right dose faster
Individualize treatment with precision dosing software that improves over time, helping you achieve clinical targets to improve treatment efficacy and reduce adverse events.
InsightRX Nova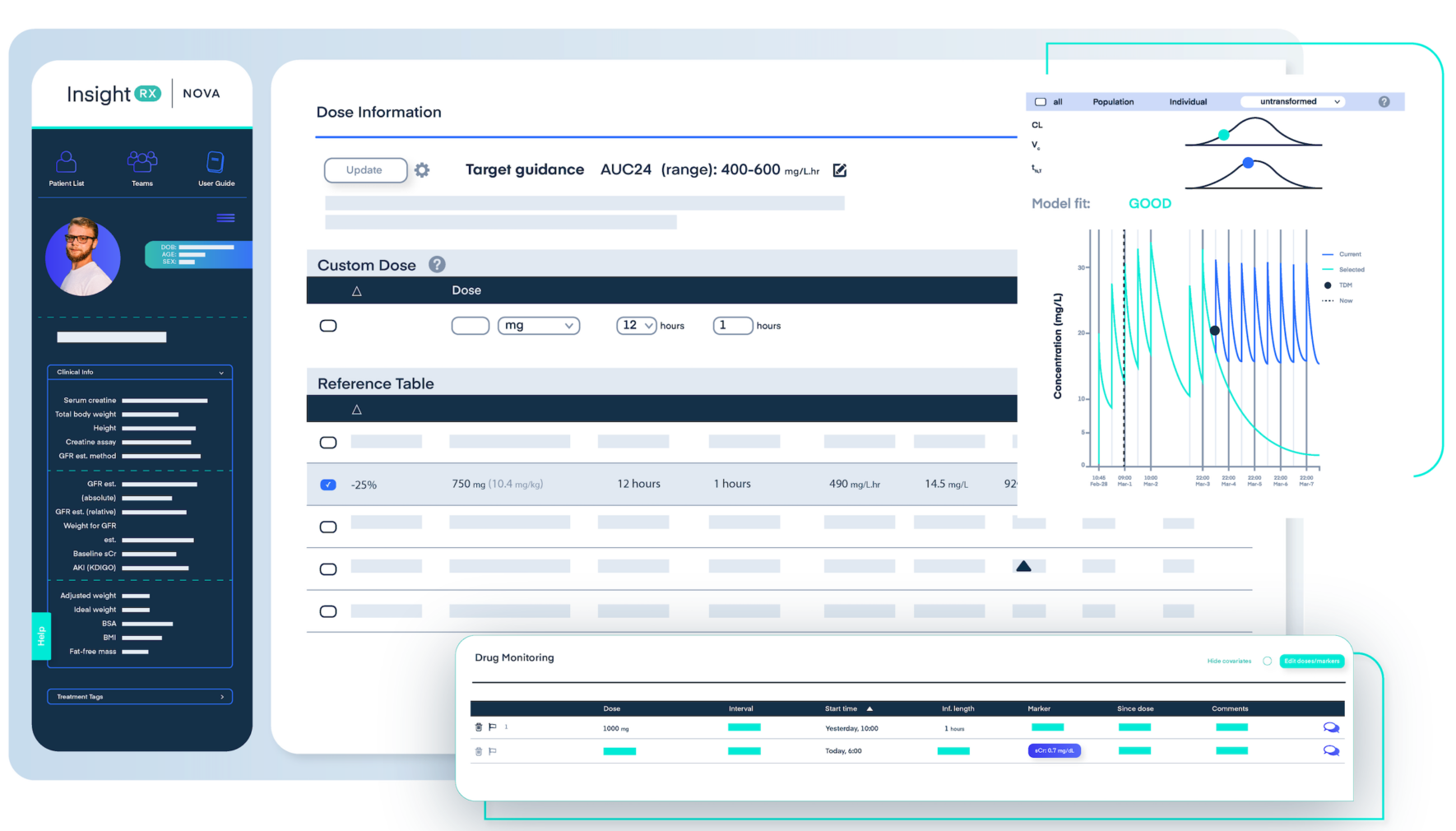 See everything about your patient on one screen.
Pharmacists are busier than ever. With InsightRX Nova's intuitive, easy-to-use interface, you can view the most important information when and where you need it for seamless integration into your daily workflow.
Save time and reduce errors with seamless EHR integration.
With more live EHR integrations than any other precision dosing provider, InsightRX Nova saves valuable clinician time by eliminating the need for manual data input. In addition, fewer opportunities for data mis-entry can result in improved patient safety.
Ensure that your practice is always best practice.
InsightRX's deep bench of expertise in clinical pharmacy and data science allow your clinical practice to stay up to date and follow guidelines with minimal effort. We stay on top of the literature, making new and improved PK/PD models available to you as we curate and validate them through a rigorous quality management system.

<! -- PARDOT -->