Understand your drug performance in real-time
Now, you can capture, monitor, and report on your data to transform how your clinical trials and clinical practice are managed with InsightRX Apollo.
InsightRX Apollo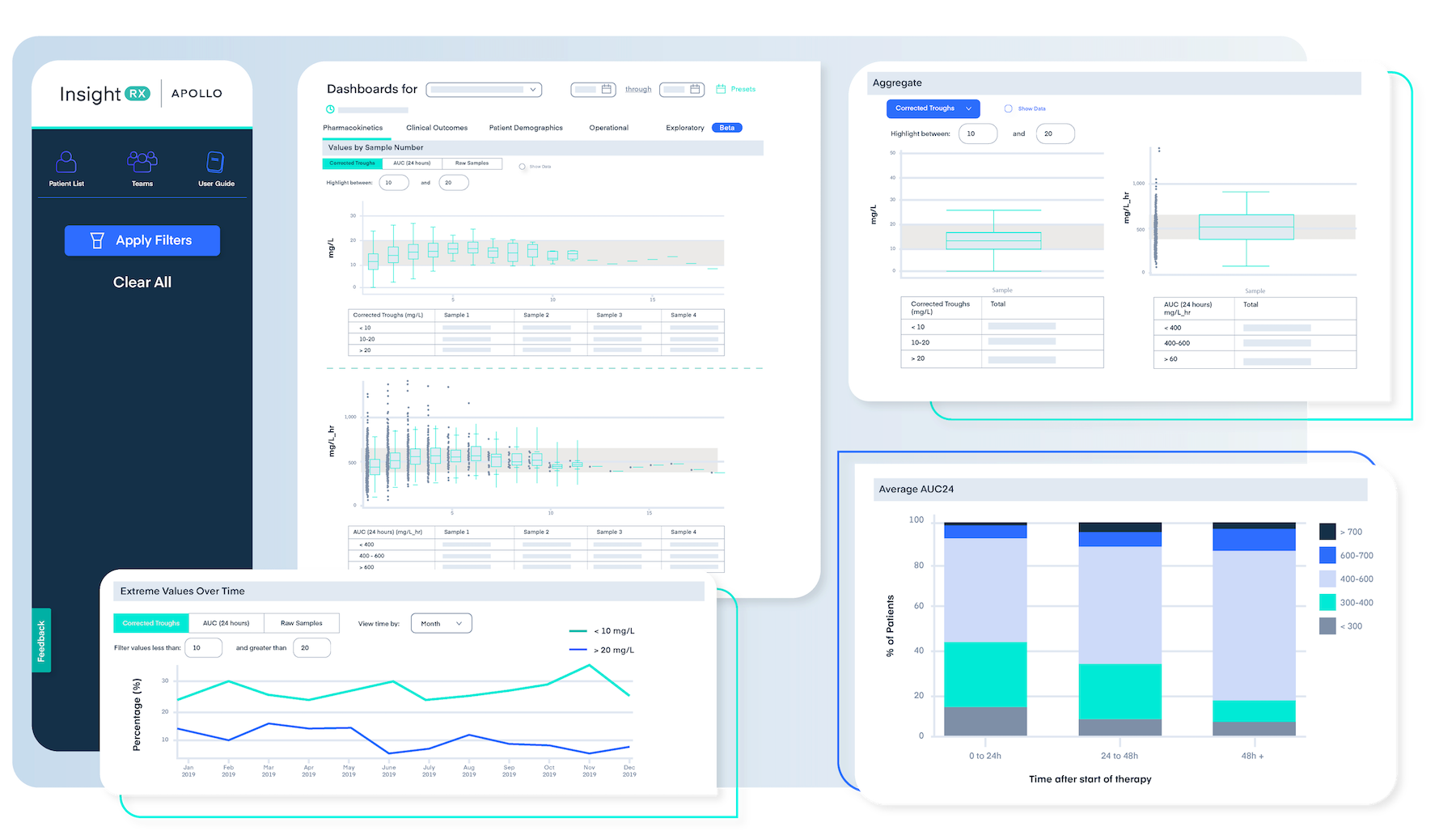 See clinical benchmarks at a glance.
Monitor patient drug exposures and outcomes across drugs, populations, and patient subgroups with filterable reports on clinical targets and adverse event endpoints.
Track performance with operational metrics that matter.
Improve efficiency and capacity while reducing unnecessary costs by tracking key operational performance metrics.
Generate reports in seconds, not months.
View performance metrics and clinical outcomes instantly and eliminate the need for data pull requests with lengthy lag times.

<! -- PARDOT -->