Become a partner in clinical innovation
What's better than software that helps you optimize your dosing practice today? Knowing it will continue to improve over time.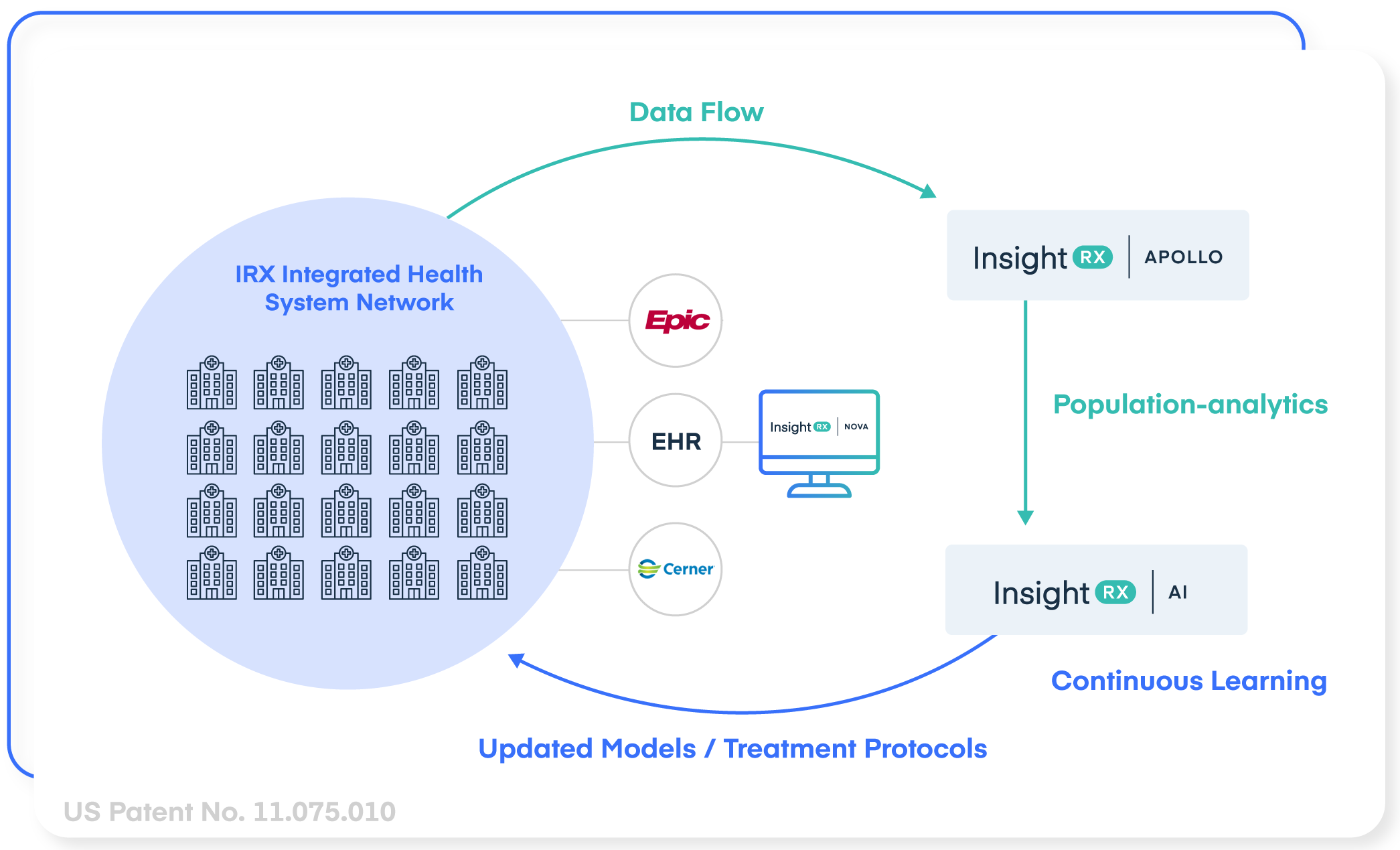 Tailor predictive models to your population.
Predictive models should not be static, but should dynamically learn from real-world clinical data. Models trained on a general population may perform less accurately on patient sub-populations. InsightRX's data science team continually retrains pharmacology models and can tailor the model to your organization's population in order to improve predictive accuracy.
Lead the expansion of precision dosing in your organization.
Precision dosing has the potential to improve patient safety and maximize drug efficacy across a broad range of therapeutic areas throughout the healthcare enterprise. Our Early Access Program provides you the opportunity to drive clinical innovation within your organization and across pharmacy practice by leading development of new precision dosing modules and their implementation in your enterprise.
Maintain models with minimal effort.
The accuracy of predictive models drops over time. It's important to continually monitor your precision dosing models for drift. With InsightRX's purpose-built infrastructure, models are continually monitored and flagged if retraining is needed.

<! -- PARDOT -->